Kid Wife Mid-Life DVD - Mark Lundholm
Kid Wife Mid-Life DVD - Mark Lundholm
Availability:
In Stock - Usually Ships Within 1-2 Business Days
Shipping:
Calculated at checkout
---
Other Details
Written & Performed By:
Mark Lundholm
Release Date:
September 2012
Produced By:
Recovery Bookstore
Format:
DVD Movie (16:9 Widescreen)
Features:
Behind The Scenes, Outtakes, Trailers
Genre:
Addiction / Recovery Related Humor
---
Product Description
Kid, Wife, Mid-Life DVD
Mark Lundholm
Exercise your "humor-muscle" with Mark Lundholm in this hilarious stand-up performance filmed live for a homeless benefit.

Mark breaks the ice with his classic jokes about the differences between "Normies", the rest of us, and the funny lexicon surrounding the issues of the addicted.

Then Mark sets the tone as he unleashes unapologetic observations on topics ranging from family, marriage, kids, midlife, to societal examinations of addiction, recovery, and the dysfunctional way we cope regardless of age, gender, or sexual orientation.

Mark is on fire as he connects with the audience and delivers his hardcore views about homelessness, addiction, the road to recovery, and how commitment & communication are key tools to keeping sober.

This 60 minute show is packed with brand new jokes, stories, and truths that will not only make you laugh, but will make you think.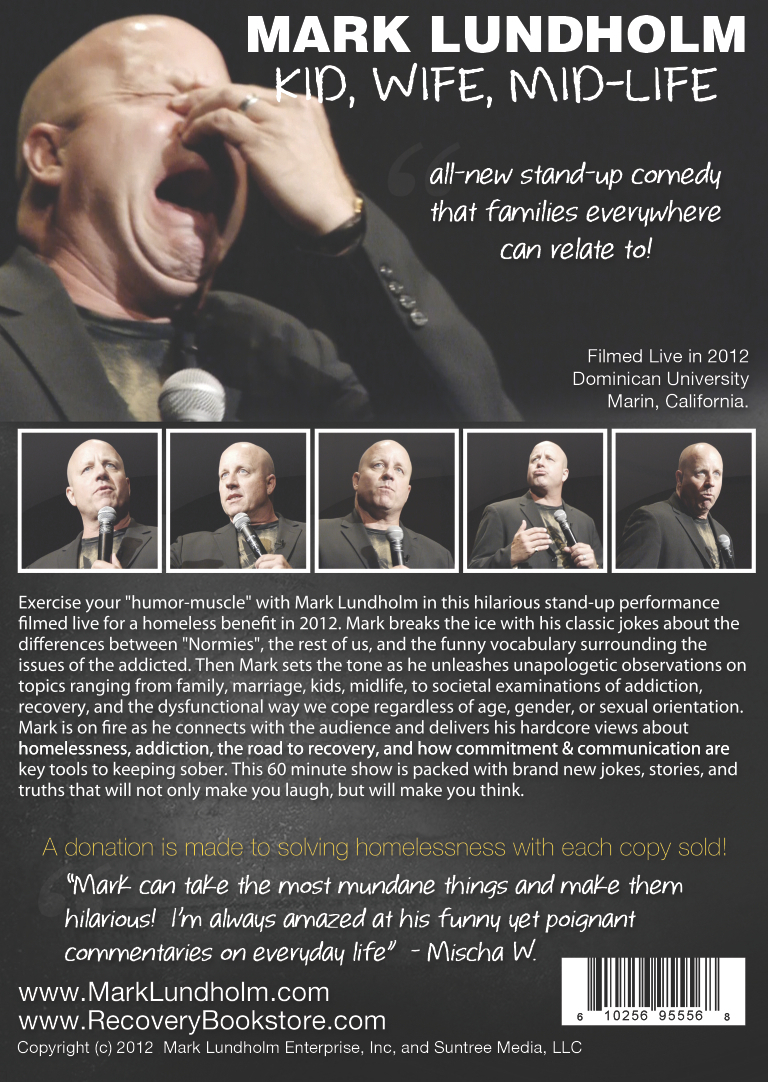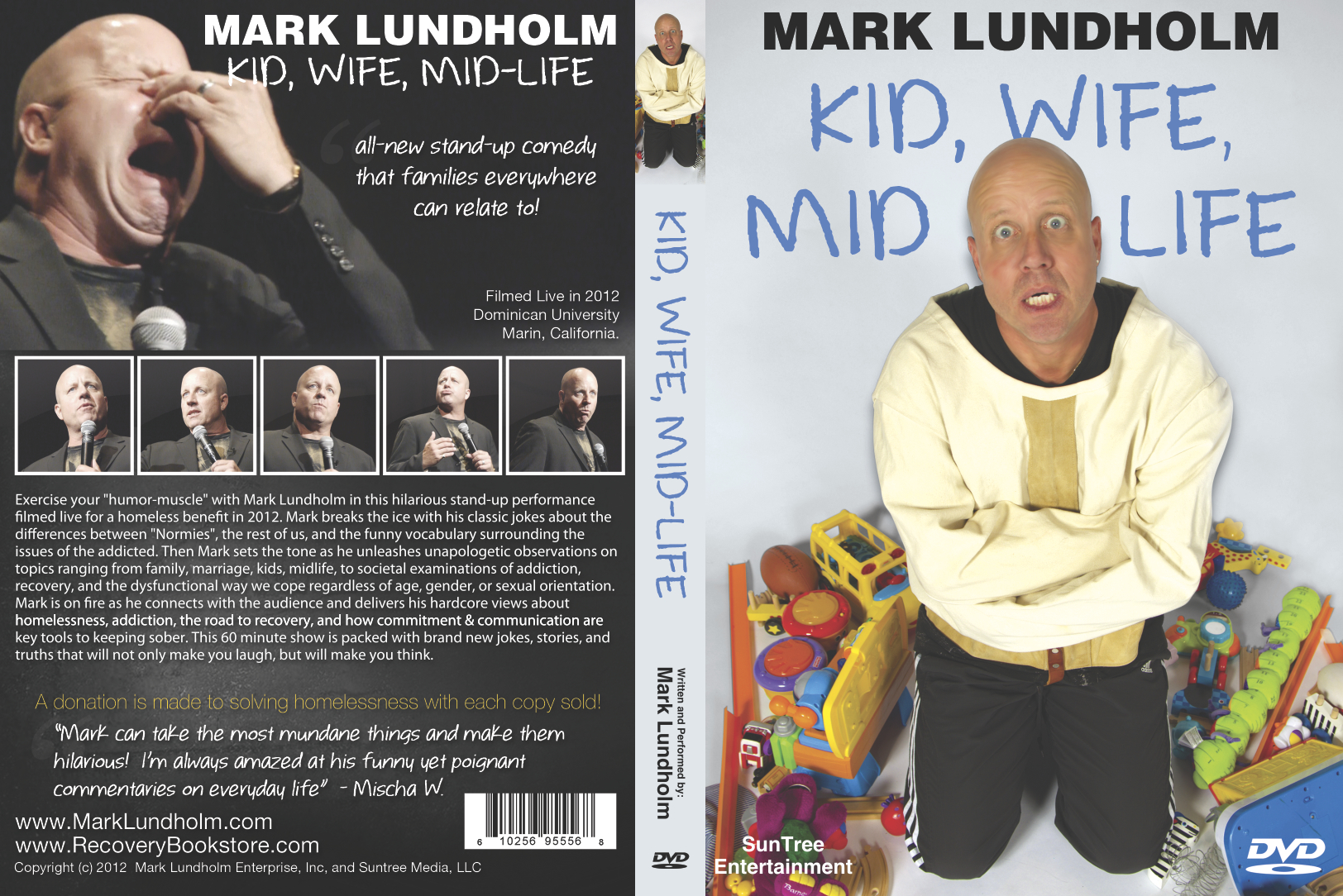 ---
Find Similar Products by Category
---