Recovery Humor 101 Flip Book
Recovery Humor 101 Flip Book
Recovery Humor 101 Flip Book
Availability:
In Stock, Usually Ships Within 48 Hours
Shipping:
Calculated at checkout
---
Other Details
Media Type:
14" x 12" Thick Cardboard Flip Book
Use:
Clinical Use For Group | Visual Aide
Features:
Large Full Color Illustrations, Shortcuts, & Recovery Themed Life Skills
---
Product Description
Recovery Humor 101 Flip Book (14" x 12", Full Color 20 Page Spiral Bound Book, Visual Aide For Groups)
*This Flip Book is included in the Recovery Humor 101 Clinical Package HERE . You can also purchase this Flip Book separately on this page.
This brand-new tool is a 14" x 12" book, organized as a flip-chart, with 20 pages, each printed on heavy cover paper, and spiral bound. The flip chart features enlarged versions of the illustrations from the Recovery Humor 101 workbook, along with short, bulleted key points taken from the 10 key learning objectives from the workbook. For client populations that may have difficulty with the detailed written material in the workbook, the flip chart reduces the ideas to simple, easy to- understand concepts. It is ideal for use in groups, but equally effective for individual sessions. The pages can also be torn out of the flip book and made into posters.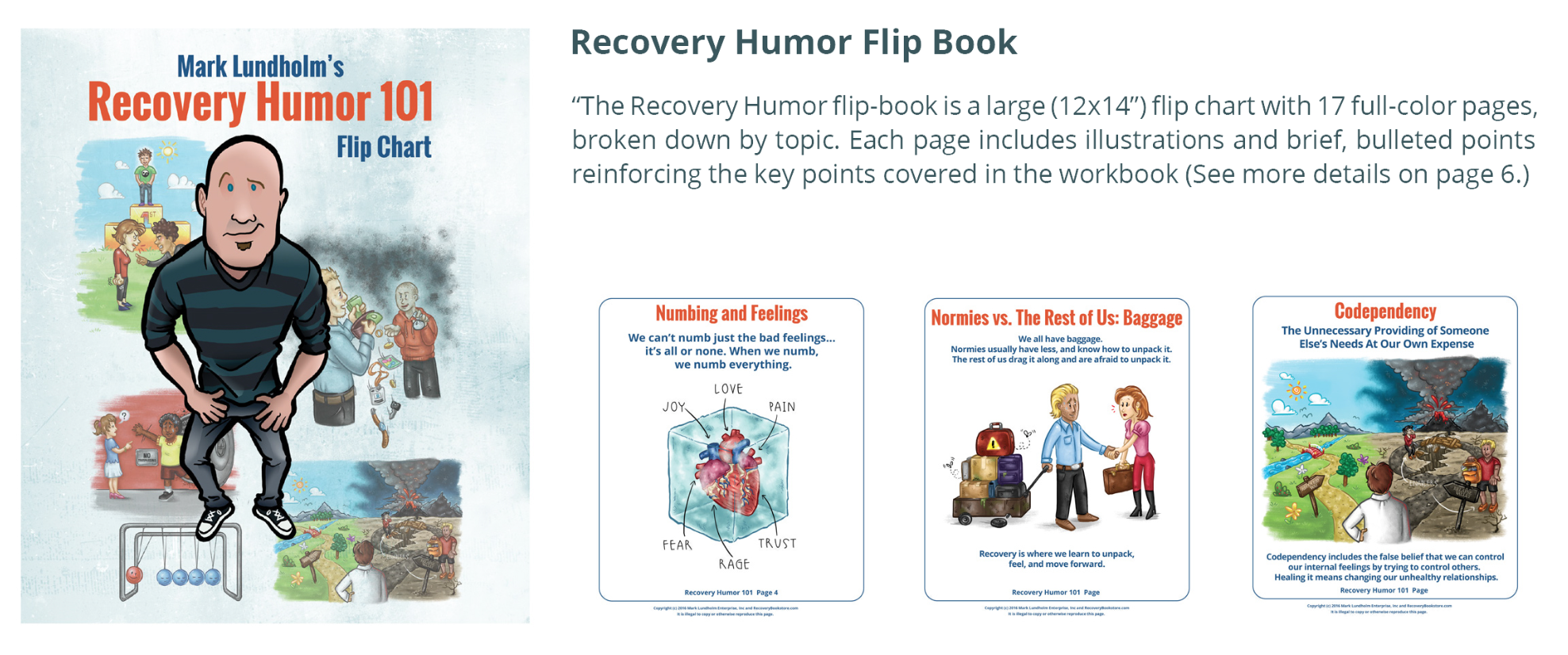 ---
Find Similar Products by Tag
---
Find Similar Products by Category
---